Design Statement/Philosophy
A passion for entertaining while cooking throughout the year led to this renovation project. The existing kitchen was a builder white expanse of boring without the prep space and appliance configurations to support the owner's lifestyle.
Design Overview/Challenges
The door to the garage entered to one side of the kitchen in an location that made it difficult to flow to the rest of the home. A single window to the rear was the only natural light for the kitchen.
A peninsula of cabinetry impeded flow between the kitchen and dining space
The island though centrally located didn't offer adequate surface area to support large batches of canning. Produce also required consideration for special storage.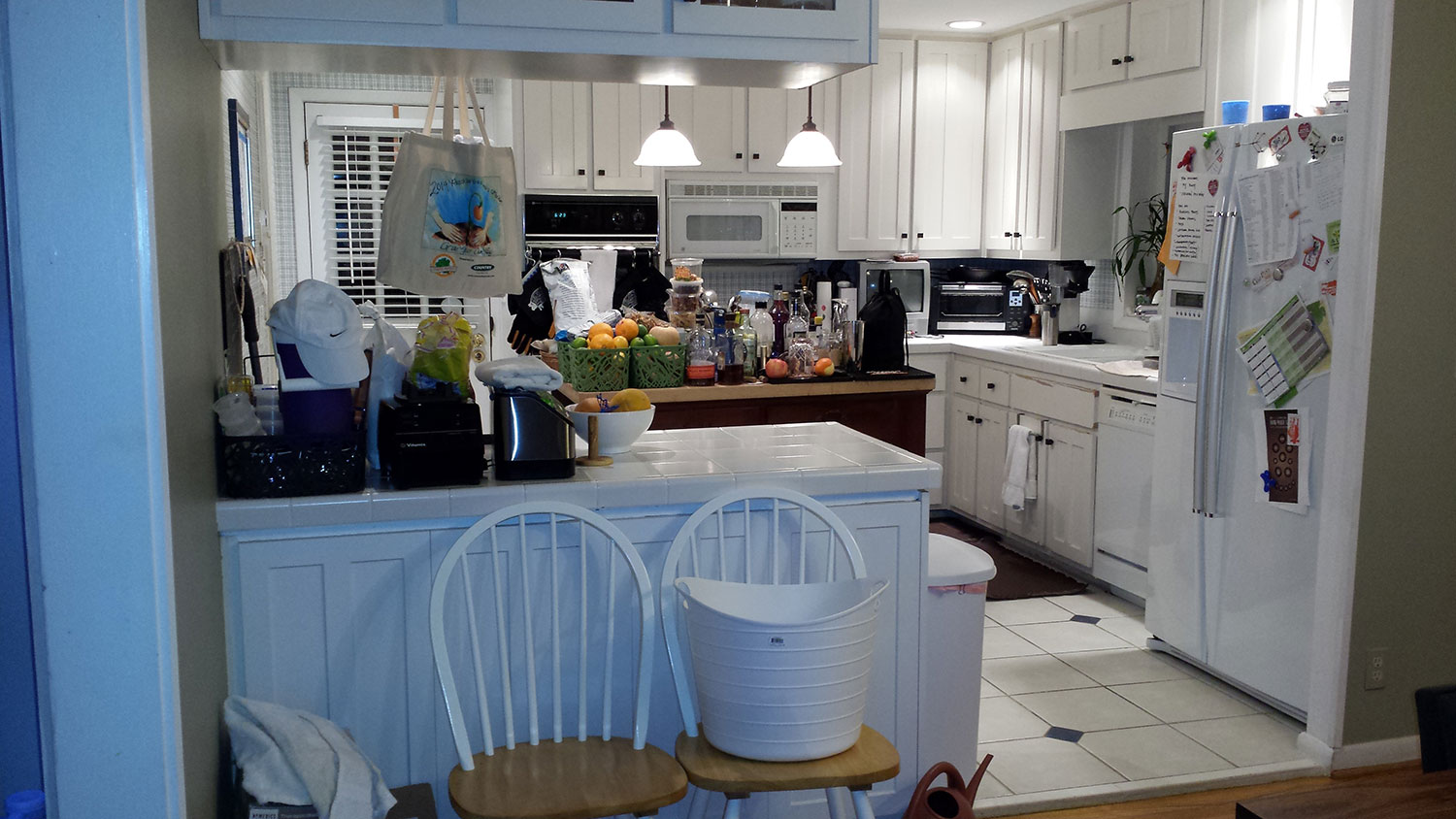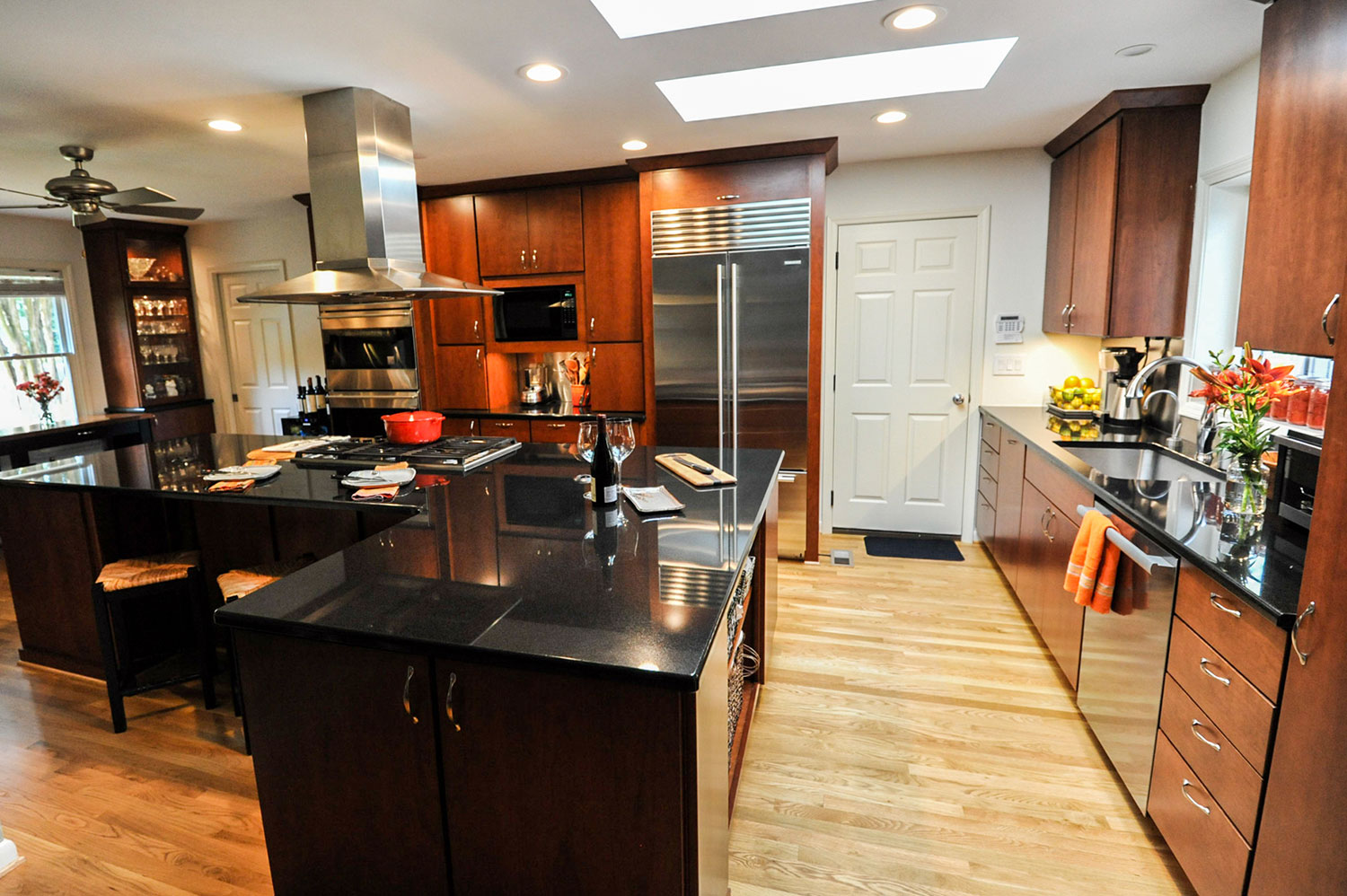 Project Overview/Solutions
Load Bearing wall removal between the kitchen and front room opened up the space for a large L shaped cooking island
An intentional wall of storage and appliances opened up possibilities for prep and entertaining surrounding the cooktop.
The addition of two skylights brings in much desired natural daylight to the center of the home.
Undercounter open shelf storage for fruit baskets keeps the produce at hand but tucked out of sight.
Repurposing a utility closet off of the garage created the opportunity for a walk-in pantry and secondary fridge/freezer units.
The combination of Cherry stained cabinetry and Absolute Black Granite counters gives this kitchen a transitional Asian flair.
My Custom Dwellings kitchen remodel changed everything about the way I cook and entertain. No longer do I cook facing the wall in a cramped space. We took down a wall and expanded the kitchen. Now when I'm cooking, I can look out into my living space and keep tabs on my wily kittens. Now I have enough space for all my larger cooking projects which require expansive counter space. At parties, my guests feel like they can hang out with me while I cook and not be in the way and I don't feel shoved in the corner!
Veronica T | Atlanta, GA