Terrace Lake Pointe Interiors
Design Statement/Philosophy
Removing structural columns and load-bearing walls was a high priority, allowing the interior spaces to take advantage of the lake views in this whole house renovation project.
Design Overview/Challenges
The existing formal dining room and living room spaces were separated by a colonnade of box columns which made furniture placement challenging and limited the usability of both spaces
The kitchen was separated from the dining and living rooms with no visual connection and limited flow between spaces
The massive brick fireplace in the family room not only made the primary living space dark but also obscured all views of the lake.
The lower level basement areas were partitioned off and not conducive to entertaining.
A golf cart garage in the basement was a desired amenity for this golf course community home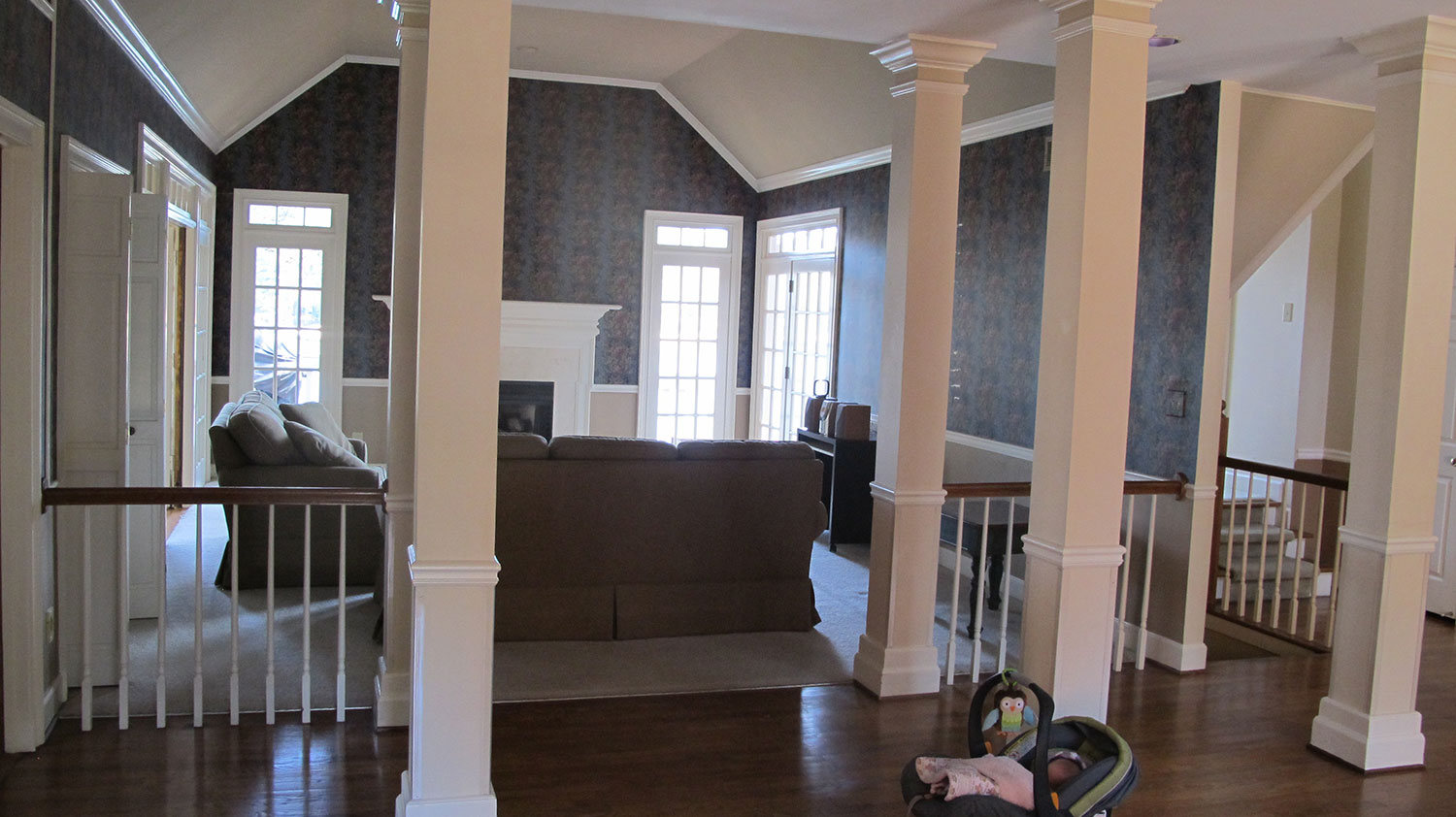 Project Overview/Solutions
Multiple interior walls and structural columns were removed at the basement and main levels
A ribbon of French doors with transom windows above was incorporated to bring in natural light and frame views of the lake
The old sunroom was converted to a new breakfast room space, preserving the previously concealed t&g porch ceiling was an unexpected bonus.
We were happy to find Stephanie once again (and Russell) and that they had started their own company. The project was a 'gut' renovation of two levels. It included all new exterior windows and doors, removed of a large brick fireplace, complete new kitchen, 3 new bathrooms, all new floors etc. We were fortunate not to be living there at the time as it took an entire year! We have also just had Russell general contract exterior painting and new roof.
Kate & Sean F. | Roswell, GA