Terrace Lake Pointe Porches
Design Statement/Philosophy
When your home faces the golf course… golf course appeal is necessary. Creating a series of outdoor spaces to support a variety of entertaining occasions for this country club home was the project goal.
Design Overview/Challenges
The existing screened porch was tucked around the corner and did not allow for wide open views of the golf course
The existing deck lacked shade where it was desired- right off of the living room
The deck off the kitchen was more of a pass-thru with no real purpose
Project Overview/Solutions
Expansion of the center section of the deck and adding a vaulted porch ceiling to maintain existing transom windows
Creation of a pergola off the kitchen section of the deck offers shade and visual interest
An area of open deck makes grilling at the main level possible
Renovation of the screened porch to tie it to the new porch addition makes it all blend together and look original to the home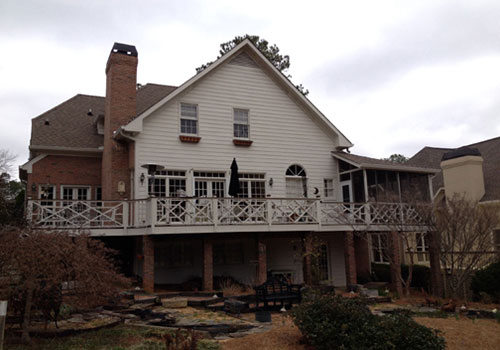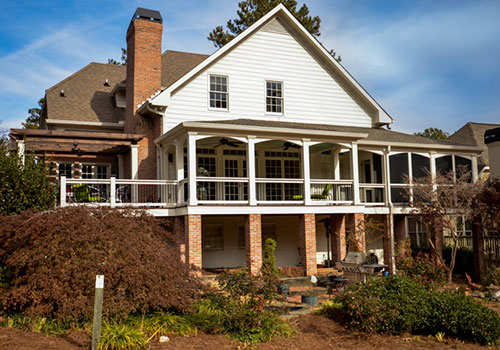 Stephanie listened to my wife and me in our first interview. She heard what we wanted out of our deck renovation and then drew plans that reflected what we wanted. Later she tweaked the plans when we she suggested changes that improved the total design. We also used Custom Dwellings as our GC and were totally satisfied. We have had had nothing but compliments on our renovation.
Tom | Roswell, GA